Accredited Exam Center with: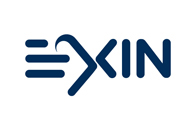 EXIN wants to be the world's leading provider of independent information management certification and accreditation.
Ambitious? Sure. Too ambitious? Definitely not. We offer the most comprehensive portfolio of certificates and we cooperate with hundreds of accredited partners worldwide, who provide training, develop courseware and manage examination centers that are the perfect place to do your exam and obtain your certificate.